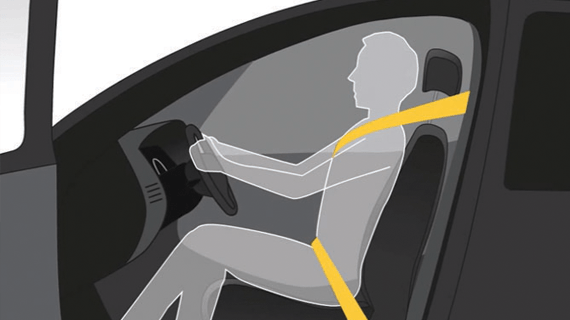 This past weekend, I was driving my father to the Atlanta airport, and as is usual, the topic of college admissions came up. There was a recent opinion piece in the Wall Street Journal which discussed the SAT. In one section of the op/ed piece, the writers stated "the SAT is still the best objective measure of student aptitude and has proven to be a good predictor of college performance." While discussing the editors knowledge (or lack of ) about grades/course rigor vs test scores, the sunlight hit the windshield just right and I flipped down the visor to block the light. On the back of the visor was the airbag warning sticker, and it got me to thinking about the interplay between different systems in trying to solve a problem. Putting aside the other variables of a college admission review (essays, activities, recommendations), how can a college best utilize grades/rigor and test scores?
If you actually read the airbag warning, you will see that one of the key points is "Always use seat belts and other child restraints". In other words, while airbags can help in an accident, seat belts are the actual key factor in auto safety, while airbags are secondary safety devices that, along with the seat belts, help to best avoid serious injuries. In looking studies on the effectiveness data on seat belts and airbags in possible fatalities for drivers, three-point seat belts alone had a 48% effectiveness rating, airbags alone had a 14% effectiveness rating, while the two together had a 54% effectiveness rating. Effectiveness data for passengers was slightly lower, but the same concept of seat belts being the primary safety factor and using the two devices together yielded the best results. In other words, seat belt usage is the best individual predictor of surviving a crash, but using both seat belts and airbags gives you the best possible survival rate. And as the sticker (and other statistical data) shows, the airbag providers understand their products role as a supplemental safety feature, not a stand alone one.
In the same vein, multiple studies have shown that the best individual predictor of how a student will do in college is their performance in the classroom (grades/coursework) during their high school years. Even the ACT and the College Board begrudgingly admit this fact, while also noting that looking at grades/rigor and test scores together can give even more insight, similar to the modest increase in safety that airbags add to seat belts when used together. At UGA, we recognize this in our review process, and use test scores as a supplemental part of our review, but not as a primary or dominant factor. Of course, there is still a great amount of debate on how much different factors actually predict college success, but I think the results are pretty clear that the Wall Street Journal's op/ed conclusion that test scores are the best objective measure is just plain wrong. And just like the growth in safety features, colleges now have so much more information available to use in their reviews, from multiple recommendations to writing samples, volunteer work to activities and leadership roles.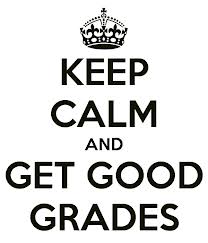 Different college admission offices have different thoughts on how to balance the variety of different factors in an admission review, and I am fine with each college making the choice that best fits their situation and insight. College A wants to be test optional? I'm good with that. College B wants to use student submitted videos to add to all the other admission information? I'm good with that too. Every college admissions office needs to do their research and find the best balance of the different variables they will use in their review, and balance that with their staffing and timeline challenges to find the best process for their own institution. As our office has stated multiple times, what a student does over four years in high school (grades and coursework) plays a much more vital role in our academic review that an SAT or ACT score. We still look at both of these factors, along with a wide range of co-curricular information, but how a student does in the classroom is the main academic factor in our review.
When I am driving my 2004 minivan with 230,000 miles on it (yes, I am a dad with two kids who works in education), the first thing I do is put on my seat belt. I am glad to have the airbags, but I know that the seat belt is the thing I am relying on to keep me safe. In the same way, when I am looking at an admissions file, my focus in the academic portion of the review is on how a student has performed in the classroom day in and day out, with the SAT/ACT scores to help provide context but not dominate this review area. We are happy to have a wealth of information about our applicants, and we also understand the importance of each of the different pieces of data.
I hope this post gives some insight into our viewpoint, and Go Dawgs!