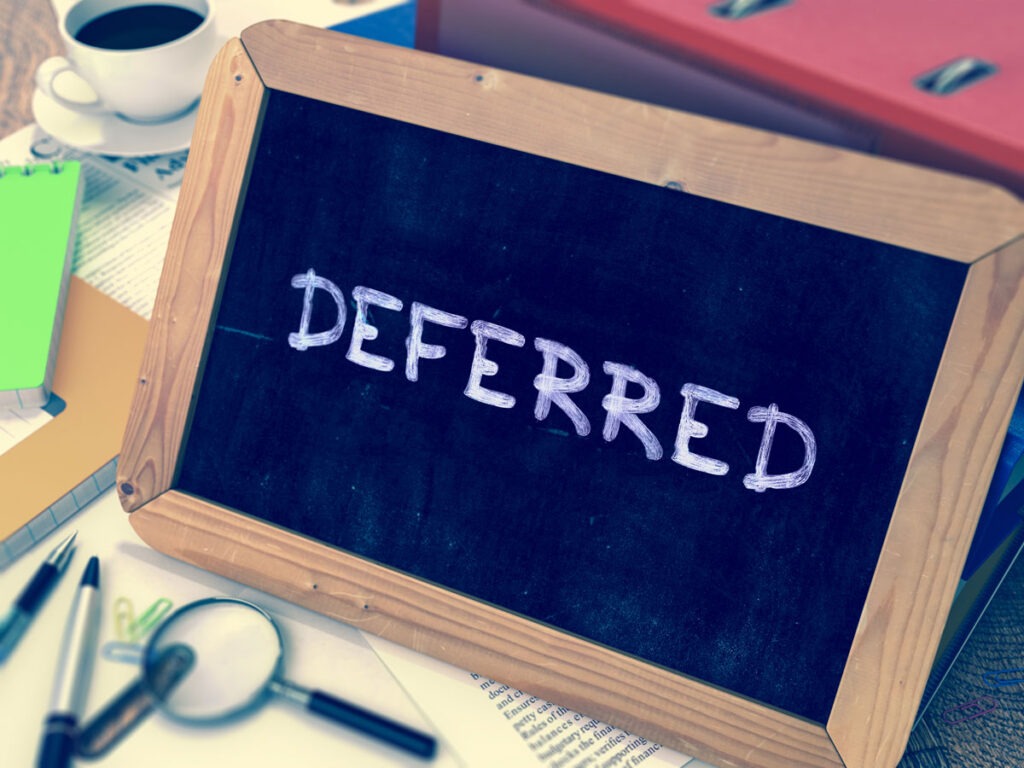 Defer: For many applicants, this tiny little five letter word should be added to the long list of swear words. It is never fun to be told to wait and see, from having to go standby for an airline flight to being on the wait list for a class, or even waiting to see if you got the tickets (concert or football) you hoped for when you put your name in for them. When a student is deferred, they receive a wide range of information about this decision, some good and some, well, less than good. As such, here is some more details about the Defer decision and the next steps in the process.
Can UGA can use past years deferral data to predict how many deferred students will be admitted this year? If the applicant pool was stable year to year, it would be easy to guess admissions and a deferred student's chances of acceptance. Unfortunately, we have had some major variations in our applicant pool over the last 4 years. For the Fall of 2020 class, our total applicant pool (EA and RD) was roughly 28,600. This year, we are at 43,600 or so total applicants. We were up by about 5,000 in our EA applicant pool over last year alone. UGA has a fixed number of students we can enroll, so this means we are limited in how many students we can admit overall to reach that enrollment number. As such, trying to predict the chances for a deferred student is almost impossible now.
Does a deferred student need to add something to their file in order to be admitted? UGA would like to see updated information on a deferred applicant, especially if there was a decline in their grades over 9-11th grades, or if there was a low grade in 11th grade, but it is not required. But often times, the UGA Admissions Office just needs to be able to look at the entire applicant pool before making decisions. It is similar to an Olympic ice skater who is sitting third in the final standings with 4 skaters still left to finish. They are in a good position to get the bronze medal, but there are still four skaters who could knock them out of contention. That athlete cannot add anything to their performance, and just needs to wait and see what the outcome is with the last few skaters. The big difference is that we are dealing with a much larger group of competitors than an ice skater.
Do deferred EA students have a better/worse chance for admission compared to RD applicants? First, UGA does not use demonstrated interest, either by someone emailing us that we are #1 in their heart, by applying EA, or by applying the first day the application opens. We treat students the same if they apply EA or RD, if they applied the first day of the application opening or applying at 11:59 pm on the day of the deadline (but please do not do this!). As such, we do not favor EA over RD or the reverse, and are focused on the applicant and what they are like, not the decision round.
Is a deferral the same thing as being Wait Listed? No. Both are decisions that we give out, and both are about needing to wait, but they are very different. A deferral happens during the EA decision process only, and it means we need to wait until we see the entire applicant pool and what they are like before making final decisions, but the applicant is very much in consideration for being admitted. A Wait List (WL) decision means that we have made our final decisions and the student has not been admitted, but if by chance we were wrong on predicting how many students would say yes to our offers of admission, we might then be able to admit students off the WL.
Will the recent National Championship win have an impact on final decisions? I would think so, yes. Our growth in applications over the past few years was more due to UGA now being a part of the Common App, but as far as yield goes (how many of our offers of admission turn into students enrolling), we saw a large jump in some states last year after the first championship. Maybe we should call it the Kirby Effect, as we will now have to be careful in how many offers we make due a possible second year of yield growth. Part of admissions is making the best guess possible about the decisions admitted students will make, and that is not an easy thing to do.
Will deferred EA students hear a decision before the RD applicants? Since we treat EA (and deferred EA) and Rd applicants the same, they also have the same timeline for decisions being released. Final decisions for everyone will released sometime in mid-March.
What else can I do if I am deferred? Patience is the biggest key with deferred students, as UGA now needs time to review all of the files for final decisions. We do not need an email, letter, or cute postcard saying you are still very interested in attending UGA if admitted. We do not need additional recommendations. We do not even need/require fall grades, although as stated in point 2, completing your Update Form with fall grades can have a slight impact on a decision. The biggest thing is to just have patience, as it takes a while for us to get through 43,600 applications.
Can I still receive a scholarship if I am admitted in the final decision group? UGA will continue to review admitted student files for scholarships through April, so if a student is admitted in our final decisions, they can be offered a scholarship. Remember that scholarships are limited in number though, so it is very competitive overall.
I hope this helps, and Go Dawgs!