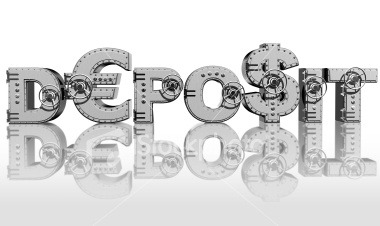 After years (and years and years) of only being able to submit the $200 Freshman Commitment Deposit by mail, I am proud to announce that admitted freshman can now submit the deposit online! While this may seem minor in some respects, this is exciting for us in that we hope it makes things easier for you, the students, and for the UGA Bursar's Office. As you know, the Admissions Office has tried to become as paperless as possible, and now we can take one more step in helping the Bursar's office go this direction. Admitted freshman can see the link to the Online Commitment Deposit from their myStatus page, and you can then move forward with reserving your spot at UGA.
If you know that you will be attending a specific college, I would suggest that you move forward with sending in your commitment deposit (or whatever action your college of choice asks for), and then let the other colleges that you are considering know this decision. These actions let the colleges know who to focus their attention on, who to now stop mailing materials to (this is probably the highlight for some of you!), and at some point, it will allow the colleges to know more about the wait-list possibilities and overall enrollment numbers. May 1 is the official deposit date for most colleges, so if you still need time to review financial issues, visit campus one last time, or if you just don't want to make that decision yet, you are fine (at least until May 1!).
But if you know where you will be going to college next year, go ahead and let all of the colleges you are working with know this. It will make life easier for everyone!

Go Dawgs!