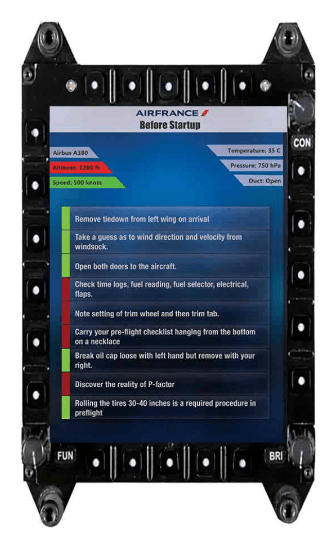 I will tell you right now, I love the podcast for NPR's "Hidden Brain" by Shankar Vedantam. I hope that one day I might be a part of a story about college admissions on this podcast (I know, keep dreaming). And one of my favorite episodes on this program is "Check Yourself", a podcast about how checklists, similar to the ones airline pilots now use, can be vital in other areas. The start of the program deals with the growth of the airline business, and a 1935 Boeing crash that led to the development of the first airline pilot checklist. It then leads into the other business sectors which can be improved by using checklists. In our research concerning last year's applicant pool, there was a dramatic dip in both admission rates and strength of essays for students did not plan ahead in their college application process and who waited until the last minute to apply. Preparation is key for a number of things, including the college admissions process. With the opening of the UGA Freshman application on September 1 fast approaching, here is a quick checklist for potential applicants. While the first two checklists are key right now, I thought I would throw in the last one so you can see what is down the road.
Pre-Flight Checklist
College Spreadsheet: Create a basic chart with the name of each college you are considering, the application and material deadlines for the different schools and decision plans (EA vs RD for instance), the materials needed for each, and the rough decision dates.
HS Transcript: Obtain a copy of your HS transcript for self-reporting your grades, and also to look back and see what courses you have taken and how you did.
Resume: Create/Update your resume, and have it available for the co-curricular sections of the application. It is much easier to complete the activities sections of an application when you already have a rough framework.
Personal Data: Make sure you have the correct Social Security Number, full name and birth date, then verify them all again. Roughly 100 enrolling students a year get one of these wrong, then have issues with their FAFSA or HOPE aid, and the issue generally arises around the time to pay for the first semester.
School Contacts: Have your HS counselor and teacher information available (name, title, email address).
Payment Info: Have your payment information available, be it a credit card number or a fee waiver document.
In-Flight Checklist
Review the Data: During the application process, look at the Freshman Profiles for each college you are considering. Remember that these are only the mid-ranges, so there are students above and below the middle. As well, try and understand what different colleges focus on in their review (grades, test scores, essays, hair color, etc.).
Start working on your essays. Most students start roughing out their UGA admission essays after the application opens (but you can start sooner!), but remember that you don't need to either rush through them or obsess over each word. We suggest you write them first in a program like Microsoft Word or Google Docs, and make sure to proofread the essays, have someone review them for you, and don't wait until the last minute to start on these.
Double Check Required Items: While you know you requested your test scores, transcripts and recommendations to be sent, you always want to make sure that X/Y/Z college actually received them. UGA has an online admissions status page so you can see what we have received, what is still missing, and the details of the items we have in your file.
Don't listen to rumors/myths about college admissions. I have been over this many times in many blog posts, so I won't beat a dead horse. All I can say is that I have had three surgeries in my life, but going through the experience does not make me a doctor, just a good patient.
Let your parents be involved in the admissions process, but only so much. It is okay to allow your parents to be a part of the college admissions process, but make sure that you are the one who completes the application, writes the essays, etc. Your parents can be great at helping you keep track of deadlines, make plans for visiting colleges, and giving you suggestions about your application. In the end, though, make sure you are the one driving/managing this process, as you are the one who will be at college next year.
Senioritis: Don't catch it. Seriously.
Post-Flight Checklist
Reply to Colleges: Once all of the decisions are done and you have make a choice about your future college, make sure to submit any required deposits well ahead of time. As well, let the colleges you will not be attending know your decision (you can do this with UGA straight from your admissions status page).
Orientation: In order to get ready for your freshman year, you generally are required to attend an orientation session, learn about the procedures and policies of each college, talk to an advisor and register for classes. Don't delay in signing up for Orientation.
Financial Aid: This actually should be in all three checklists, but make sure you start working with college financial aid offices well before it is time to enroll. Life gets hectic in the summer for financial aid, so take care of this well ahead of time. You do not want any surprises in this part of your college life.
Final Documents: Make sure to get in your final HS transcript, your immunization forms, Housing and meal plan contracts, and any other items needed for your college to allow you to actually enroll.
Good luck in the admissions process, follow a checklist so you don't crash, and Go Dawgs!