Yesterday the UGA Admissions Office announced that our Early Action decision release date would be Friday, November 16 in the late afternoon. If you have been following my blog for a while, you will know not to ask when late afternoon is, as I cannot give you an exact time. In the lead up to the decisions going out in two weeks, here is some data about this year's Early Action application group.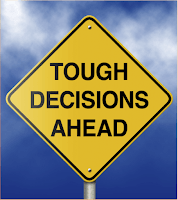 Total EA Applications: 16,906 (submitted and app fee paid)

13.6% increase over last year, which is a very big increase

Complete Early Action Applications as of today: 16,320

97% are complete right now, very impressive

EA Applicants Applying within 4 days of Deadline: 7,500
Total number of EA Applicants using Coalition App: 5,000

We are fine with either application source (in-house app or Coalition)

Residency data on EA apps: 54% in-state, 46% out-of-state

We do not make different decisions based on residency, but it is an interesting data point as we saw a large jump in out-of-state apps this year.

Most common majors: Biology – 1,850 applicants, Undecided – 1,557

We do not make different decisions based on major, but it is always interesting to see the different academic interests of our applicants.
As you can see, a huge number of the Early Action applications are complete. Only 3% of our applicants are incomplete, with some of those having issues due to the recent hurricanes impacting the southeast. We will be shutting down the importing of test scores and documents very soon, so make sure all your materials are in. We import both test scores and documents daily in the early morning, and we are totally caught up with all materials. If your test scores are still not matched up with your application, check to make sure the testing agency has actually sent them, and that the full name and email associated with the scores matches your application data. If there is a mis-match with your name, email and other data and the scores show as being sent to UGA, I suggest you reach out to us by email to fix this issue ASAP.
I cannot guess as to how the increase in applications will impact any decisions right now, but please know that we have a large number of very strong EA applicants. Now we just have to get through reviewing them all!
Good luck, and Go Dawgs!