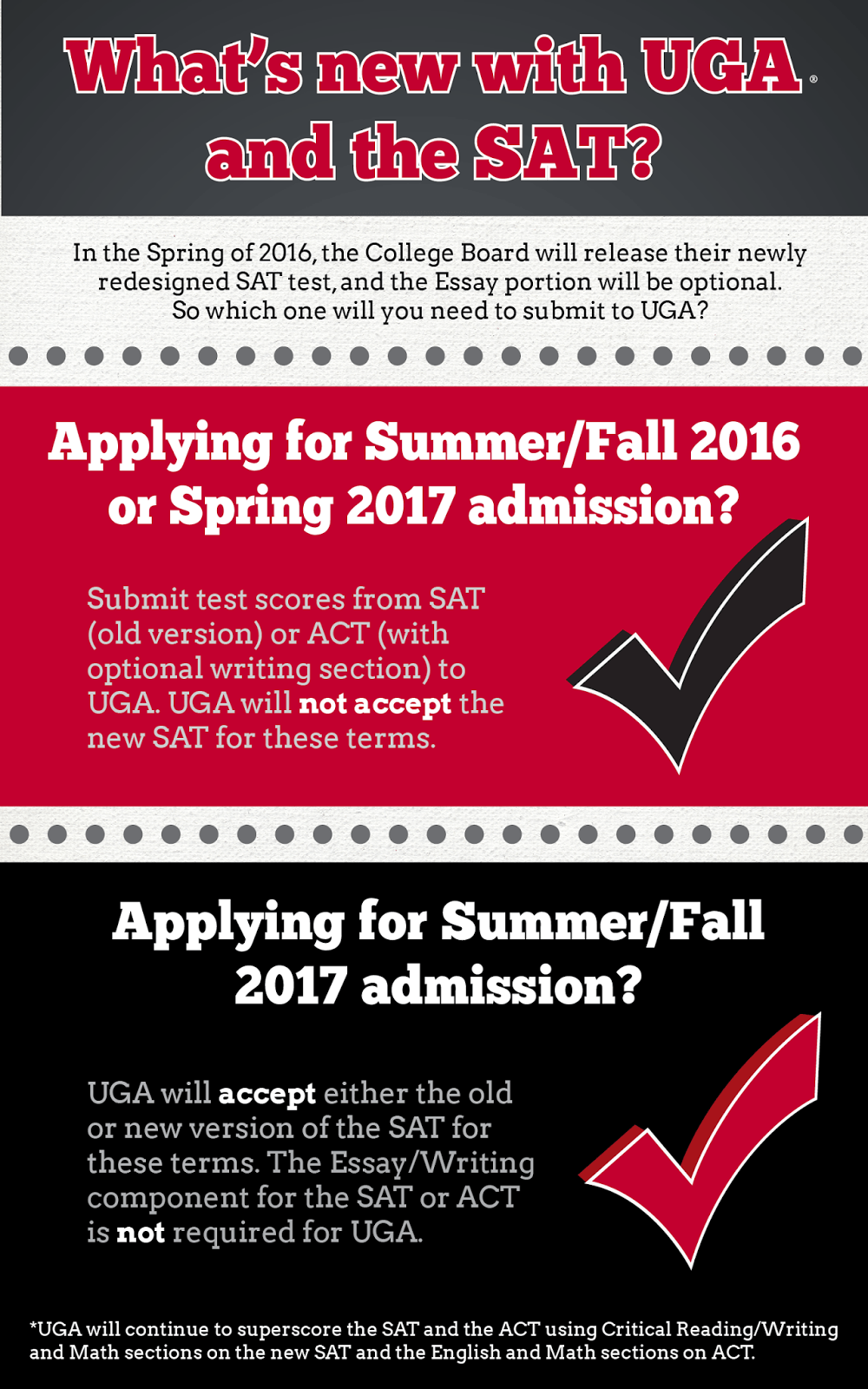 In the Spring of 2016, the College Board will release their newly redesigned SAT test, and the Essay portion will be optional. This will not have an impact on freshmen starting in Summer/Fall of 2016 (due to our freshman deadlines), but this will impact students starting in the Summer/Fall of 2017 and beyond. As such, we can only use the old SAT for students applying for Summer/Fall 2016 and Spring 2017. UGA will continue to accept both the SAT and the ACT, but with the change in the new 2016 SAT, we will not require the Essay/Writing component for either the SAT or ACT for students beginning in 2017 terms.
UGA will continue to superscore the SAT and the ACT (we do not superscore across SAT and ACT exams though), and we will use the SAT subscores for both the current and new SAT in the superscore calculation within the respective SAT types (so we will not merge SAT 1 with SAT R scores). In our review of SAT and ACT scores, we will continue to look at all scores, but we will focus on the Critical Reading/Writing and Math Sections on the new SAT and the English and Math sections on the ACT.
We also suggest that you review what steps other colleges will be taking concerning the new SAT to better understand your options.
Go Dawgs!