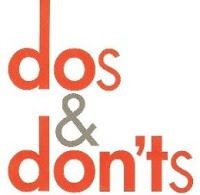 Yesterday, I posted some advice on what questions most admissions officers will not answer, at least not in the way that most prospective families are looking for in a response. Today I am going to focus on our suggestions for how to put your best foot forward with an admissions office. We truly love reading the applications of students who are passionate about attending UGA, and we want your application (and the application process) to be the best it can be.
Always take care of things well before a deadline. A student who applies and submits all documents well before a deadline shows that they are the type of person who does not wait until the last moment to do things, from applying to studying to going to class. If X university is number one on your list of colleges, act like it.
Proofread your application before you submit it. I am not just talking about proofreading your essays, but instead checking your whole application to make sure you are giving us the information you want us to see. We receive hundreds of emails right after a student applies to UGA asking for us to add X to their file where they forgot something, correct Y where they made a mistake, etc. After you complete your application, go over it one more time to make sure your birth date is right, all the clubs/activities that you want us to know about are listed, and your information looks correct. We even have one section that just lists the 8-10 most important items with your responses, and we ask you to make sure these are accurate before you hit submit.
Be kind to your counselors and teachers. Make sure to give your HS counselor and any teacher who will be writing recommendations for you time to do their part. Don't rush in the day before the deadline to ask them for help, but instead give them 2 or more weeks if possible.
Send in materials when colleges suggest you submit them. UGA heavily suggests that you send in SAT/ACT scores when you take them (since we only look at your best scores, there is no negative for sending all scores), but that you send in documents such as transcripts and recommendations after you have applied. The reason is simple; Test scores come in electronically and are matched by our back-end system, while document matching varies. If documents are sent electronically, we can almost always match them automatically (unless they are sent months before you apply), but paper documents must be scanned, hand matched, or saved in a "holding" file for later hand matching. I won't get into all the details, but you will see your documents much quicker on your application portal if you send things electronically after you apply.
Don't listen to rumors/myths about college admissions. I have been over this many times, so I won't beat a dead horse. All I can say is that I have had three surgeries in my life, but going through the experience does not make me a doctor, just a good patient.
Map out your college application plan. If you are like most students, you will apply to 3-5 colleges. If this is the case, you will have to track the deadlines, materials timelines and actions needed for all of these colleges. Get a calendar (electronic or paper) just for admissions timelines, and enter in the deadline dates, scholarship dates, campus programs, deposit dates, etc. for all these colleges. This is the best way to keep this process organized and to not miss out on something. The worst calls we handle are when a student did not do X by a certain deadline and we can't do anything for them except say sorry.
Let your parents be involved in the admissions process, but only so much. It is okay to allow your parents to be a part of the college admissions process, but make sure that you are the one who completes the application, writes the essays, etc. Your parents can be great at helping you keep track of deadlines, make plans for visiting colleges, and giving you suggestions about your application. In the end, though, make sure you are the one driving/managing this process, as you are the one who will be at college next year.
I hope this helps, and Go Dawgs!