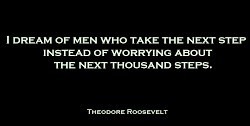 While this year in admissions and higher education has been unusual, we are slowly transitioning to some on campus admissions actions. This is a transition time as more vaccinations are occurring, and the CDC guidelines are being updated for different events and activities. As such, here are some updates, but they are prone to change.
Admitted Student Events: As you can guess, large group admitted student events in the Spring will be virtual. We are still following the policies of the state and the University and will not have any large events until we are sure that the situation is safe to do so. We are setting up these events, and we will be communicating with admitted students and their families about these shortly.  We know that for many accepted students, you are still making up your mind on where you want to attend college next fall, and we will try to help in this journey as best as possible.
Visiting Campus: We have started opening up small group tours for admitted students and one guest, and these students should have received an email about the process of signing up for these tours. These will be walking tours only, and there will be safety precautions for the tours. I also expect that as we get closer to summer (after early May), the tour policies and options for HS juniors and below will be updated, so please monitor the Visitor Center website and the admissions website for updates.
Use alternate methods for learning about colleges: Right now, for rising seniors and their parents, this is a chance to use methods other than the "college tour" for learning about the different options for your future college destinations. My suggestion is to look at the different communication systems that a college uses to share information, from Twitter to Instagram, Facebook to YouTube to learn more about a college and their offerings/atmosphere.  Stick to the original sources as much as possible for information on what colleges are looking at in their admission process (my Holistic File Review Process blog post goes into detail about our process).
Final HS transcripts: I expect that high schools might not be ready to send out final transcripts in the same timeline as in previous years. If you receive an email this summer about final transcripts, please know that the admissions office is just trying to give you a heads up about a required document. I am guessing that most admissions offices will put additional language into their communications to let you know we understand the complications that might arise with getting this document out. UGA needs this document prior to the start of August, but we suggest that when your school has this document ready, you should go ahead and send it to us.
Other steps needed for orientation/enrollment: Orientation information and sign-ups will be available in early May, so pay attention to your emails so that you know the details and timing of this mandatory program. Plans for all college orientation events will most likely be in flux until early May, so please be patient as admission offices adapt to this changing situation. As for Verification of Lawful Presence (VLP) check, there are a wide range of documents that can be used for this state required review if you have not already been cleared by your FAFSA submission, and documents can be uploaded through your status page. The VLP step needs to be taken care of prior to orientation and course registration, so please make sure to take care of this early in the process.
Test Optional for 2022: At this time, the University System of Georgia Board of Regents has not made an announcement about SAT/ACT requirements for public colleges in Georgia for the students applying for Fall 2022. When we do know more details, we will share it with everyone. We might not know about 2022 and test optional decisions until late summer, so thank you for your patience.
There are a number of other questions that might arise and issues that will need to be faced, but hopefully this gives you a little insight into what is going on with UGA Admissions for both the students enrolling for Fall 2021 and for future classes.
Good luck, stay safe and Go Dawgs!