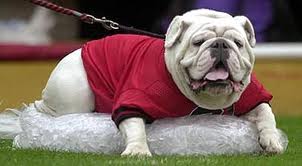 With the school year almost over and summer nearly here, here
are a few suggestions for things you can do over the break.
Send your test scores to UGA. You're not on our radar until you have contacted us in some manner, typically by sending SAT and/or ACT scores. This means we can't invite you to summer programs, send updates about admissions, etc. You can send test scores to UGA as soon as you take the test, you don't have to wait until you apply. We super score the SAT and ACT, so why not go ahead and send your scores?
Visit colleges you are interested in. Summer is a great time to start looking at colleges you're planning on applying to next fall. Many of you will already have travel plans this summer. If your travel happens to be near a college that you're interested in, go ahead and schedule a visit. It's never too early to start visiting colleges. You can schedule a visit to UGA online here.
Read a book, or two or three. Many of you are going to have summer reading lists that you must complete for school next fall. Make sure you read all of your required books! Reading isn't just a way to pass time. The benefits of reading include boosting test scores, building vocabulary and improving memory.
Get organized. Most students are going to apply to multiple colleges. Each college can differ in what is required for an application. Keep everything organized by starting a file folder for each college that you plan to apply to. Start a checklist of everything you will need for each application and keep a calendar for important deadlines.
Have fun! It is summer vacation after all. You're going to have a very full year ahead of you with college applications, rigorous senior schedules, school activities and final exams. Take some time to relax and enjoy your break so that when it's time for school in the fall, you are focused and ready for your senior year.
Go Dawgs!