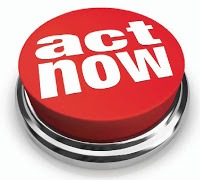 Very soon we are going to stop accepting material for First Year applicants. This means if you are missing something, you need to have it sent to us as soon as possible! If you have had something sent more than two weeks ago (First Year applicants only) and it is not showing in your myStatus, have it resent.
We recommend having material sent electronically because this is the fastest way it will get to us. If your counselor/teacher believes an online form has been sent, encourage that person to log back in to the online form to be sure that it went through. There are mandatory fields on our online forms that must be completed or the recommendation/evaluation will not be submitted. We can also accept material from the high school as an attachment to an email sent to admproc@uga.edu .
If you see that we do not have ACT or SAT scores for you, including the writing section, first check with College Board/ACT. If they are showing that scores were sent, check your name, date of birth and social. Our system will not automatically match scores to your file if any of these fields do not match what you listed on your application. If you discover a discrepancy, contact us immediately so that we can manually find and match your scores. If you have taken the January SAT and designated UGA as a school to receive your scores automatically, don't worry. We will wait for the January SAT.
Remember, we want you to complete your file. Log on to your myStatus and if you are missing something, you need to have that sent yesterday. We cannot stress enough how important it is that you take care of missing material as soon as possible. We cannot review an incomplete file, so make sure you are complete!
Go Dawgs!