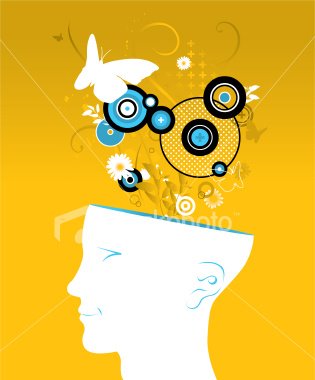 Late April/Early May is always a challenging time in Admissions, and it always brings about interesting questions. We are at the end of one cycle of admissions for the freshmen and transfers starting in Fall 2019, and we are starting to begin working with rising HS seniors for the following year. Throw in the anxious time surrounding the May 1 deposit deadline, working with Wait-List students and getting everything ready for orientation in the summer and you have a wide range of activities and emotions. As such, here are some thoughts on the upcoming days/months ahead.
Admitted Students
May 1 is the freshman deposit deadline. We have sent out a huge number of communications about this date to accepted freshmen, and it is important that you not miss this date if you want to attend UGA. We don't accept late deposits, so make sure to submit it on time to assure a place in the freshman class.
If you are not going to be attending UGA, we wish you the best at your future college destination. If you are able, go to your status page and reply to your offer of admission that you will not be attending.
Wait-List students, please be patient with us as we review the deposits that have come in, what our class looks like, etc. Every year seems like a marathon race to get to May 2 (the day after deposits are due), so please let us catch our breath before asking about the WL. We need some time to review everything before making any decisions on the WL. When we are ready to release WL decisions, we will reach out to the students who have decided to remain on the WL, and we try to move quickly on this process.
Accepted transfers, your deposit deadline is June 1, so make sure to let us know by then what your plan is for the future. As well, make sure you send us an updated transcript with Spring work so we can post the credit prior to your orientation date.
Orientation registration will occur in early May, and you will receive an email soon with dates and instructions for signing up for the event. Among other things, orientation is when you will meet with an advisor and sign up for Fall classes.
Remember to check your status page to see if you have taken care of a few required steps for enrollment: Verification of Lawful Presence (VLP), Proof of Immunization (through Health Center) and a final HS transcript for freshman. The final transcript should be sent in shortly after it is available from your HS, as we know different schools/states have graduation at different times.
Spring is the perfect time to start working with college admission offices. The first step is to get on the college's radar. This is as simple as completing their online Information Request form, sending them official SAT/ACT scores, or setting up a visit to campus. Most colleges have different on-campus and off-campus events in the summer and fall, and they can't invite you if they don't know you exist.
On the other side of the coin, you will be receiving a huge volume of emails and mail over the next 10 months or so from colleges across the country. The best way to manage this is, especially if you are not interested in a college, is to open an email and Unsubscribe from their mailing list. This helps both the college and you narrow down the list of possible matches.
As you probably know, late Spring and Summer are great times to visit a campus and take a tour. Remember to check the weather prior to the visit, dress comfortably (you do not want to tour UGA in the summer in khakis and a blazer), and let the college know if you cannot make the tour (there should be an option to cancel in the confirmation email).
During the summer, get a copy of your HS transcript with junior grades included. This will help you in remembering your previous three years of grades, it will let you know what admission offices see in their file review, and it will help you understand your school's grading system.
For HS students in Georgia, make sure you know how your school adds weight to your grades on your HS transcript, as this impacts how colleges review your grades. If your school adds points to your actual teacher grades on a transcript (so an 88 is changed to a 98 on a transcript for an AP grade for instance), know what this means for a review. For instance, you can find out how UGA calculates a GPA at https://ugaadmissions.blogspot.com/2013/11/calculating-uga-gpa.html. We have heard from a number of HS's who are considering changing how their grades are shown on a transcript, so make sure to work with your HS counselor.
When looking for advice on what courses to take senior year, some families call our office. Don't. We have no idea about what courses are offered, how prepared you are for certain classes, or what you are ready for overall academically. Talk to your HS counselor.
Enjoy your summer! Connect with friends, find the perfect senior quote (I suggest Calvin and Hobbes), read a book or two, and get ready for an exciting senior year.
Go Dawgs!