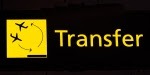 I am back from time at the beach, and ready to dive into more admissions issues! The first question that comes up on most phone calls and emails is "When am I going to hear about my fall transfer decision?" If you are about to send that email or call us with that question, stop for a moment. First, we have received right at 2,500 fall transfer applications, and are going through them as quickly as possible. Remember, it takes a while to go through each transfer file, and it is tough to predict how long it will take to review 100 files, much less 25 times that number.
We are reviewing files for the most part based on the date they are complete (application and transcripts in), so some of the timeline depends on when you applied and sent in the transcripts. My timeline has always been mid-late February through mid-May for decisions, so just be patient as we go through the files. Right now, we are working on applications that were complete in late January/early February, but we are also putting some of the more challenging ones aside so we can focus on getting as many decisions out as possible right now.
Your job as a transfer applicant is to make sure that all transcripts are in and updated (check the date to make sure we have all the grades in from your colleges), and that you listed all colleges that you have ever attended (if you forgot about the dual-enrollment work, get that transcript in ASAP!). We cannot make decisions until we have all transcripts in from all colleges. Then, be patient, as we are moving as fast as we can. If you really want to make a dent, sent kind notes, thank you cards, candy (sugar and caffeine help!) addressed to our evaluation team to cheer them on and motivate them, as they get exhausted right about this time of year.
Go Dawgs!