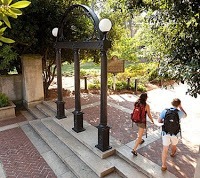 This does not mean you should submit an application immediately. Your deadline to apply for First Year admission to 2013 Fall and Summer Semesters for the "Early Action" is October 15. The "Regular Decision" application deadline for Fall and Summer is January 15.



Our first and best suggestions are to take your time and plan ahead. Gather all the information you will need prior to starting the application. Verify that you have your correct Social Security Number, get a copy of your high school transcript to help when self-reporting your grades for us, and if you have a resume, use it to fill out the leadership and activities sections completely. Often students who hurry to complete the application—especially if they have waited to the final moment—end up contacting our office to fix mistakes they made by rushing.


Here are a few other things to keep in mind as you prepare to apply:



Name, SSN and Address. Make sure you enter your name and SSN correctly and consistently. This needs to be correct for Admissions and Student Financial Aid. Your address is crucial for receiving mail from us as well as for determining your Residency status.
Your High School. When listing your high school, use the search option on our application. Your school's CEEB code will be correctly recorded.
Senior Courses. Please list your senior year courses in the area provided, even if you have not received grades yet.
Counselor Evaluation and Last-Minute Applications. Your high school counselor can complete their UGA online HS evaluation form only after your application has been submitted, so please do not wait until the last minute. Get your counselor's email address; we ask for it when you submit your application. We then email your counselor that you have applied to UGA.
Reporting Test Scores. We ask you to self-report your SAT, ACT and Advanced Placement scores on the application as an aid for us as we read your whole file to gain general knowledge about you. However, we still must receive official test scores electronically directly from the testing agencies.
Test Score Deadlines. In order for us to receive your official scores in time, ACT and SAT exams must be taken by the application deadline. You are responsible for requesting that these be sent to us by our deadline. If you are taking an exam that occurs close to a deadline, be sure to list UGA as a school so that we automatically receive your scores.
Conduct. If you have conduct or conviction issues, please be specific and complete about the situation in the report you must share with us. We do not need to know about minor traffic tickets or if you had conduct issues in middle school.
Activities. This area is important for possible scholarship reviews and when we conduct our holistic review for admissions or other purposes because we need to know more about you beyond test scores and transcripts.
Self-Reporting Your Grades. Read the full self-reported grade description in detail before completing this section. We are looking at your core course grades from 9th grade on, as well as how many of the grades are from AP or International Baccalaureate courses. We are also looking at how many AP and/or IB courses you will have completed by high school graduation.
Application Fee Payment. Please note that the online credit card payment option is only available from 7:00 a.m. to 9:30 p.m. EST.
Online Only. UGA only has an online application. We do not accept paper applications by mail or fax.
Double Check. Do not hit the "submit" button until you are totally sure that you are ready to submit! Take your time. You can stop, save your application, and return to it hours or days later at any point in the application process.
Use the Web. Most application material can now be submitted electronically. This means you'll be able to verify that we have received your material through using our

Status Check

feature much faster than if it is submitted through mail. Please note that names, SSN's and addresses need to be the same and, also, that we do not accept faxes!
Sooner Or Later? There is no admissions advantage to submitting your application on August 15 or January 15. The UGA Admissions Office will make the same decision in either case, based on the materials you submit by the deadlines we have posted. While you should not wait until the week of the deadline to apply as there are too many risks of problems and/or errors, be sure to take your time completing the application and make sure all of your information is correct before submitting.
Thank you for your interest in The University of Georgia! Go Dawgs!