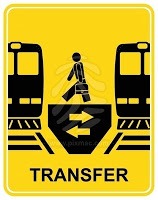 At this point in time, UGA has received approximately 100 summer transfer applications and 200 fall transfer applications. While our principle focus is on freshman at this time, especially on Early Action decisions, we have been able to review a few transfer applicants. When I say a few, I mean that less than 30 students have received a decision as of today. We hope to be able to review a few more before the December holidays, but for the most part we will be tied up with more freshman files, updated college transcripts for Spring students, file reading, etc.
I expect that we will begin reviewing transfer files in depth in late January, and we will continue through late April/early May. The main thing that transfer students need to do now is to move forward with applying and in getting all your transcripts in to UGA. As well, if you have already sent in a transcript from your current college, you now need to send an updated transcript with Fall 2010 work when it is available.
The application process for transfer students is a lot less complicated than for freshman, but we still have students who are incomplete. Apply (and submit your application fee) and list every college attended on the application, and send in transcripts from every college ever attended (even if it is from your high school days and dual enrollment). If we do not have a transcript from every college you have attended, we cannot review your file.
So transfers, make sure we have all your transcripts in, and Go Dawgs!