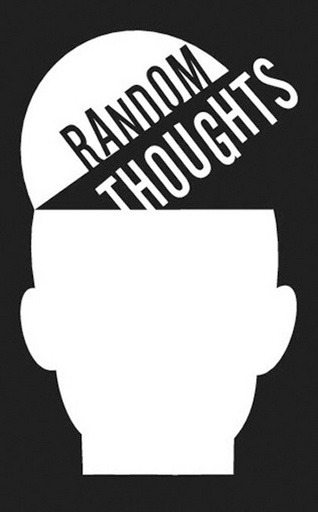 After a few days of opening mail, reading files late into the night, scanning documents, and answering emails, here are a few quick and random thoughts from me (take these with a grain of salt):
To the teacher that decided to put seven staples into your two page teacher recommendation, please do not ever do that again. Please!
I have really enjoyed reading some great essays (and a few not so great), and I hope to contact a few students to see if I can get their permission to post a few on the blog. Jaynie C. from Marietta, great essays!
To the teacher who wrote "I sent this letter 6 weeks ago and yesterday, I received a chopped up envelope in the mail with an apology from the USPS", we are fine to take the letter that you included. I love my postal service, but sometimes…
To the schools that have to staple their transcripts, at least do not staple right through your student's name (Chattahoochee among others). It is difficult enough to pull out the staples, much less try to save the name underneath. The transcripts all survived, but my calm language did not. Maybe this suggestion will help out for next year.
To the schools that sent in all their updated transcripts in one large packet with no staples, and alphabetically to boot, I love you. If I could marry a school, I would (Sayre, Walton, etc.).
Wow, some of you get to take some great classes! I wish I was able to take Science Fiction Lit. in my high school.
To the 5,000 plus teachers and 14,000 plus counselors who did their recommendations online, I love you too! I am already married, though, so I can not propose.
To the students, teachers and counselors who sent in things well before the deadlines, you are awesome! We are fine with things being sent on the deadline, but things that are sent well before the deadline are much appreciated!
Every year, I am amazed at how much you (the applicants) are able to fit into your life. I have seen a great deal of students who are very active in their schools, their communities, and in the world as a whole.
To the students, parents, counselors, teachers, etc., that call, email or send us notes and other items of thanks, we love you! To the ones that scream, yell, curse and threaten, never mind, you just do not get it.
To all the 18,000 or so freshman applicants for your interest in UGA and being a bulldog, thanks for considering UGA as one of your college options.
We are almost done opening, scanning and merging the mail into all the student files, but be patient, as our system is not a live update system. We will be double-checking incomplete files over the next few weeks to search out missing items, but if it has been 8-10 business days since something has been sent and it is still not showing up, talk to the sender. If need be, send the missing item again, and make sure it has your full name and birthdate on it!
Now back to file reading! Go Dawgs!