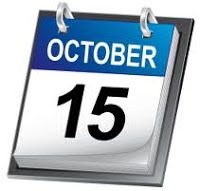 We are now about three weeks from the Early Action deadline, so I thought I should give out some suggestions about the application process:
Make sure you review the application before submitting it! We receive about 20 emails a day stating that an applicant made a mistake or left out something on the application. We can easily add updates to an applicants file (test scores that did not fit in the 6 spaces, correction to the self-reported grades, etc.), but it is easier if you double-check the application first.
Do not over-think things! It is okay to give us descriptions of your activities in bullet form or as a complete sentences, review your high school transcript and enter in the core grades from there, and do not worry so much about how to phrase your "reason for choosing major" section. Whether you put a colon or a semicolon will not make or break your chances for admission.
Remember, no faxes. I will say it again, no faxes!
The deadline is October 15, so do not wait until the last minute to apply. This will save you, your parents and your counselor a lot of worry.
We will keep the online school evaluation open for at least a week after the 10/15 deadline to help your counselors deal with last minute applicants (see previous bullet point).
UGA now accepts electronic documents through Docufide (which is linked to the program used by many high schools called Naviance), so let your counselors know about this.
Make sure to get a copy of your high school transcript to use for your self-reported grades. The transcript is what we look at and require, and it has your official grades, so this is where you should be looking in completing this section. And remember, the self-reported grades are the completed grades, so you are not to try and predict what you might get senior year for this section!
All SAT/ACT exams that can be used by UGA for Early Action must be taken by the 10/15 deadline, so we are fine with the October 1 SAT but not the late October ACT. In addition, if you have not already sent in SAT/ACT scores from previous test dates, I suggest you do it ASAP so that we will have it in time for Early Action. I cannot say how long it will take a previously taken SAT or ACT score to get to UGA, as that depends on when you request it and how long it takes to be sent. I can say that we do multiple test score downloads a week.
Be patient as we get closer to the 10/15 deadline, as we will be receiving a great deal of materials in the mail, through online submission, etc. I always say to give us about 10 business days to get things into the system. In other words, if you apply on Monday, do not contact our office on Tuesday wondering why things have not been matched up. Give us time, as I expect over 10,000 applicants for Early Action.
If you apply using the GA411 site, know that UGA does not control this site, and it is a common application for Georgia colleges. If you apply EA through GA411, you need to write the essays, as they are a part of the overall application on that site.
I have a magnet in my office that states "Your lack of planning is not my emergency." I do not mean to sound harsh, but this is your application, and as the mature, thoughtful and bright students that we believe you are, we expect you to apply on time, get in materials, and make sure that things are in by using the myStatus page.
On the Honor Code page of the application, we have about 8 application fields that are very important that you get right. Your SSN needs to be correct, your address, email, etc., so double check these very closely before submitting!
If you sent your SAT/ACT scores a while ago and they have not matched up yet, make sure that you sent them to UGA. Then verify that the name, SSN and birth date on the test scores are the same as on the application, as these are important matching fields. If you have given us enough time to receive them (not overnight!),they are not showing up on the myStatus page, and some of the key fields are different (no SSN on the test scores, Jimmy instead of James), email admproc@uga.edu with your situation and we will work on manually matching the scores. Be patient though, as scores that are sent on a Monday do not get into our system on a Tuesday (or Wednesday, etc.). This generally applies to most colleges!
Remember, college admissions offices run on business days, so if you apply on Saturday, your application will not show up in our system until the next business day (Monday), and we can then work on matching materials, reviewing transcripts and courses, etc.
Go Dawgs!