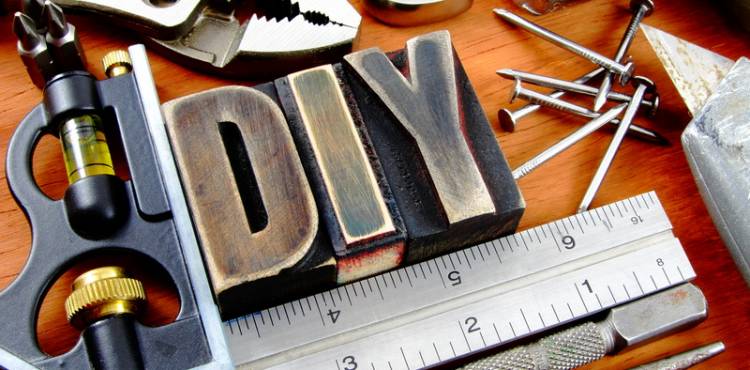 For the last few weeks, my shower has suddenly started to drip water, even with the handle set at full off. I could live with a tiny leak, but this was becoming a steady leak, leading to other issues. So this weekend, I took on the task of repairing my shower in my house. I waited until my family was gone for the week, did some research on the internet on how to fix a leaky shower, and then built up my nerve to tackle the project. I am fine with fixing simple things around the house, even to the point of scaling the roof to fix a few torn shingles, but plumbing work terrifies me. I have nightmares about the entire shower suddenly falling into the kitchen due to my plumbing mistakes. But after looking at what was needed for a basic dripping shower, I figured I could take on the project. I watched the YouTube videos, read the package instructions, and I was ready.
It started out simple enough – Step 1, remove the handle. 20 minutes and a lot of WD-40 later, the handle was removed. Step 2, remove the metal shower sleeve – done in 20 seconds. Step 3, remove the bonnet nut – you guessed it, 30 minutes, one new wrench and a lot of WD-40 later, bonnet nut removed. Step 4, remove the cartridge and look at the rubber gasket washers. Step 5, notice there are no rubber gasket washers. Step 6, watch a lot of plumbers on YouTube fixing. Step 7, 45 minutes, one trip back to the hardware store to buy a new cartridge with the washers already built in, several times of asking myself why I am doing this, then pop the new cartridge in. I put the nut, sleeve and handle back on, said a small prayer, turned on the water and the shower worked. Now, I can still see a few minor imperfections, as the handle is not aligned perfectly and the there is a tiny gap that might or might not have been there before. But it works, it looks pretty good, and I learned a new skill (and I didn't have to pay a plumber $200+ for his work).
Now why in the world did I just tell you a story about me fixing a shower, and how does it even remotely relate to admissions? Well just like my minor plumbing job, applying to colleges can be a little scary, and you might hit a few speed bumps or need a little metaphorical WD-40, but you can handle this process. Unless you have a seriously unusual or challenging situation, you don't need a personal counselor, a test prep coach or an essay expert to get you through college admissions. This is a DIY project, and you can do it. Yes, you might need some advice from your parents, your counselor or Khan Academy (I don't think there is a perfect YouTube video on this subject yet), but you will make it through this process. I am not against students working with independent counselors or test prep programs, but I want to make sure people know that it is not a required part of the process or that "everyone else" is getting assistance.
As well, many times admissions offices can grasp whether a student has or has not been given assistance in the application process. It's a little like third grade science projects, where the range of parental assistance can clearly be seen in the finished work. Did eight year old Johnny really build a working scale model of the Mars rover climbing out of a crater on the red planet? We are looking for your voice in the essays, your interests in the co-curricular activities, and an overall view of what you are like in the application. For some applicants, the over-polishing of essays by third parties or activities added in senior year because someone suggested it would look good on a resume makes the application lose it's vitality. Again, I have no issue with students receiving advice on their admission application, but make sure you are the driver of this process, not the passenger. You know who you are, so you be you, and show us that in your application.
Good luck, and Go Dawgs!