Changes. They happen all the time in all areas of life. David Bowie even has a song about it. It is a fact of life, an Admissions Offices are no different. Every year we look at what has happened over the past year, what has worked and what needs fine tuning and what we need to change for the future.
For this coming year, we have been looking at our review process for our freshman admission decisions and as well our transfer admission process. The transfer review process is still being discussed by both our office and the faculty, while the freshman review process changes will impact our incoming EA and RD applications for the 2019 year.
Over the past several years, our applicant pool has grown much stronger, both in the academic and co-curricular areas. In addition, our applicant pool has grown in size, with the expectation that we might have close to 30,000 freshman applicants this year. As the applicant pool's academic data-points have grown, we have started to see a much larger group of students who are very similar in their academic profiles. In order to make more informed decisions during our admission reviews and have a positive impact on our incoming freshman class, we have decided to increase the number of files we look at in our holistic review process (looking at everything in the file).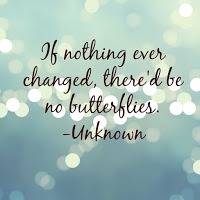 While we will still have a number of applications where we focus primarily on the academic areas of core grades, rigor of curriculum and test scores, our goal is to expand our review of a larger group of applicants to take into account all that the student does inside and outside of of the classroom. This will not change the timing of our decisions (unless we are suddenly overwhelmed with a huge growth in our applicant pool), so you can look back at our previous timelines over the past years and know we will be following those three decision timelines fairly closely.
The biggest admissions points where this change might be seen will be in our November Early Action decisions and in our small group of February admits, where in past years our review has been primarily based on academics. While we have always had a small group of EA applications where we looked at everything in the file, mainly to determine if a student's application should be deferred or denied, we will now be increasing this holistic review process into a much greater number of applicants for these decisions. We will still have a number of decisions during these times where our review is focused on the the core academic areas, especially in our EA round where a large number of applicants have extremely strong academic records. Since we try to make our process as clear as possible, we have been communicating this message in our fall travel and now in this blog post so that our applicants and families will feel more informed about our process.
Hopefully, this message clears up any questions you might have about our review process, and it will help slow down the comments on the blog asking if X or Y really needs to be submitted since "we are just looking at academics".
Go Dawgs, and good luck out there!