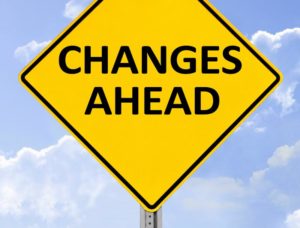 While this year in admissions and higher education started out as normal, it is going to end up as anything but normal. We are still in a state of unknown surrounding the actions that will need to be taken in response to the COVID-19 situation concerning admissions, so please take this as an initial post. I have been in admissions long enough to get through challenges both big (Hurricane Katrina) and small (the status page overloads/collapses on decision), and I know we will get through this situation. Here are a few things that have or will come up, and thoughts on these issues.
Admitted Student Events: As you can guess, admitted student events in the near future, either on campus or off, are canceled. We will be following the policies of the state and the University and will not have any physical face to face events until we are sure that the situation is safe to do so. In place of these events, we are working on setting up virtual events, and we will be communicating with admitted students and their families about these as soon as they are ready to go. Please be patient, as we want to make sure to take the time to set up events that meet the needs of the student. I expect you will be hearing something from us soon. We know that for many accepted students, you are still making up your mind on where you want to attend college next fall, and we will try to help in this journey as best as possible.
Visiting Campus: Currently, our campus is closed to visitors as far as campus tours and talking with offices such as admissions and financial aid. While people might want to get out of the house and visit different locations such as state parks and college campuses, we cannot arrange for any face to face tours or meetings. Most UGA offices (including admissions) are practicing social distancing by having people work from home in order to mitigate contact. This also means that many large phone systems on campus have had to be shut down, as there are challenges to both manning the systems and distributing calls to home/cell phones. As such, my best suggestion is to use email to communicate with different offices, and if you need to communicate with admissions, use our Meet the Staff page to find your admissions counselor and email.
Use alternate methods for learning about colleges: For rising seniors and their parents, this is a chance to use methods other than the "college tour" for learning about the different options for your future college destinations. My suggestion is to look at the different communication systems that a college uses to share information, from Twitter to Instagram, Facebook to YouTube to learn more about a college and their offerings/atmosphere. One thing I do suggest you avoid are "chance me" sites that allow for random members to give you advice on college admissions. Stick to the original sources as much as possible for information on what colleges are looking at in their admission process (my Holistic File Review Process blog post goes into detail about our process). As well, think about future dates in the Fall that might be possible for college visits.
Spring HS courses/grades: We know that the spring courses and grades for everyone might look unusual, with some systems possibly delaying the end of the year, others cancelling the rest of spring, and grades being anywhere from standard reporting to P grades. For both graduating seniors and for high school 9-11 grade students, we will see these grades and take into account the unusual circumstances that led to these grades. Don't panic about this-focus on being safe, do what you can to study and learn, pass your classes and know that we understand the issues.
Final HS transcripts: Again, this is a situation where colleges will have to be flexible about, as I expect that high schools might not be ready to send out final transcripts in the same timeline as in previous years. If you receive an email this summer about final transcripts, please know that the admissions office is just trying to give you a heads up about a required document. I am guessing that most admissions offices will put additional language into their communications to let you know we understand the complications that might arise with getting this document out.
Other steps needed for orientation/enrollment: I am guessing that immunization documents might be a little more difficult to get prior to orientation due to the medical profession's current focus (but definitely be required by the start of fall classes), so I am assuming all colleges will be more flexible with this requirement. See the UGA Health Center Immunization website for more information and a link to the immunization forms. As for the Verification of Lawful Presence document that is needed at UGA, if you have submitted a deposit, this is a great time to upload a photo of your current Passport or a current GA driver's license (the only state license accepted by the state at this time). As well, you can use the UGA Housing Dawg House system (or various other social media platforms) to search for a roommate for next year.
There are a number of other questions that might arise and issues that will need to be faced, but hopefully this gives you a little insight into what is going on with UGA Admissions for both the students enrolling for Fall 2020 and for future classes.
Good luck, stay safe and Go Dawgs!