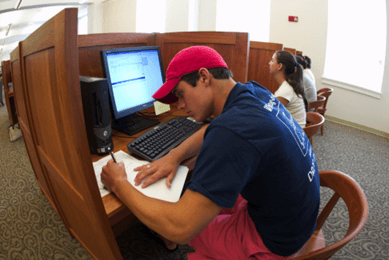 FIRST YEAR STUDENTS: Have you changed your mind about when you want to begin your freshman enrollment at UGA?

May 15 is the last date for Accepted Fall 2013 freshmen to request a switch from starting in Fall Semester to starting Summer Semester.
The big deadline: Your acceptance deposit must be received no later than the postmark deadline of Wednesday, May 1! Another check to write, sooner than later, is for Campus Housing.
Are you on our Wait List? There is still no answer as to when we will make the decision for you and a little over one-thousand other students waiting to hear. We know "As soon as possible" is not a comfort, but it is true. Our best advice continues to be what we've shared with you on the Wait List FAQ, https://www.admissions.uga.edu/article/waiting-list-faq.html .

TRANSFER APPLICANTS: Have you met the deadline to get your Transfer Admission documents to us?

April 1 was the deadline for Fall Transfer student applications as well as the target deadline for us to receive all transcripts upon which we'll make your admission decision. Remember, we must receive current, official transcripts (not grade reports) from every college you have attended. This includes those in which you may have been Dual Enrolled while in high school or colleges you attended only for a fraction of the first semester.
Your Application Status Check should indicate the date we received your transcripts. Within reason, our office will be flexible for official transcripts that arrive as late as this week or early next week. If you have questions or special situations, you may email us at admproc@uga.edu.
What about a transcript for courses in which you are currently enrolled? We cannot use the credit or hours on transcripts which are not received by the deadline in order to make our transfer admission decision for you. Decisions are based on your overall transfer GPA and the number of course credit hours you have attempted. Subsequent transcripts following your UGA admission offer will be evaluated and the extra courses and credits will be added to your UGA files.
So far, over 95 percent of our almost 500 completed Summer Semester transfer applications have been fully processed. The pool of Fall Transfer applicants is five times larger. As of April 9, only one-fourth of the Fall applications are both complete and processed by members of our documents and evaluation teams. We are hard at work!

SUMMER TRANSIENT and STUDY ABROAD APPLICANTS:

Summer Transient and Study Abroad applicants are those students currently enrolled at another college who wish to attend one term at UGA and transfer the credit back to their home institution. The credit may also be used towards meeting future Transfer Admission Requirements at UGA.
Summer Transient applicants must submit a Letter of Good Standing or Official Transcript from their home institution along with their application. Summer is the only term Transients may take On-Campus UGA courses. The deadlines for Transient applications and receipt of all required documents are May 1 for the "Maymester" term and May 15 for Summer term.
Study Abroad applicants must be accepted to their UGA Study Abroad program, in addition to a Letter of Good Standing or Official Transcript from their home institution and application. For more about UGA Study Abroad and its deadlines, contact the UGA Office of International Education at http://www.uga.edu/oie/.
Go Dawgs!